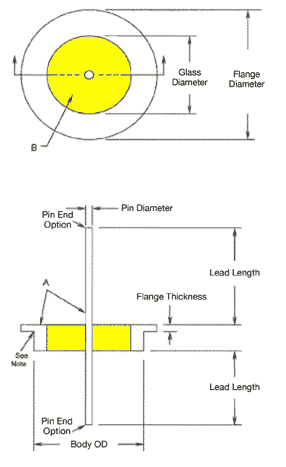 Notes:
Metallic (A): KOVAR
Glass (B): CORNING # or Equivalent
Hermeticity: 1 x 10-8 STD. cc/SEC. at One Atmosphere
Plating:
Meniscus: .005 max. on either side
Dimensions: ± .005 Unless otherwise specified
Scale: none
Flange Type:

Machined – corners will be sharp
Stamped – corners will have radius (inside and outside)
Fill in your specifications, using the diagram to the left as a guide, and submit. We will be in touch!