As the premier specialist in the field, Metal Processing has earned an incomparable track record, being specified on more military and commercial MIC applications than all other suppliers combined since 1969.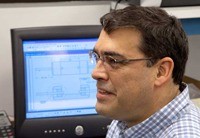 Since its inception in 1969, The Metal Processing Co. has been specializing in design and production of Kovar feedthrus and modules for critical RF applications.  In 1987 Robin and Mike Perry took over the day-to-day operation of the enterprise form its founder Don Atkins and in 1995 they became owners.  Although Metal Processing is a woman-owned business, Mike and Robin make an extraordinary management team. By sharing values and leveraging complementary skill sets they help Metal Processing to achieve maximum productivity.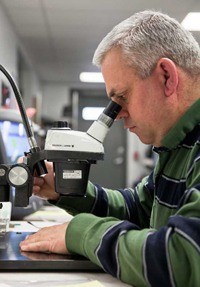 Robin contributed an extensive manufacturing experience in the aerospace industry from the likes of RCA and GE.  Mike is a QA engineer whose exacting methodologies are ideally suited for the rigors of metal-to-glass processing for RF applications. As the premier producer of hermetically sealed feedthrus and modules, Metal Processing serves a variety of industries with either product inventory or by developing creative solutions. Although Metal Processing has grown considerably, we still are able to provide individual attention.
With our full sealing capabilities and our 40+ years' relationships with our key vendors, quick prototype and short-run turnarounds are a singular specialty at Metal Processing. Our systems and experience allow us to respond quickly to every service condition from production to consultation to responding to RFQs.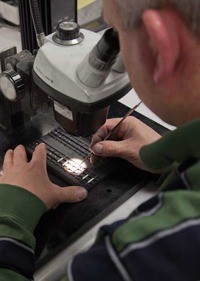 Our design, engineering, manufacturing, and application experience makes us an invaluable and productive partner for our hundreds of clients:
R&D
Prototype application assistance
Guaranteed quality and specification assurance
Turn-key engineering
And more
We would be happy to quote a price on your project. Please note that because of the ever changing D.o.D, Export & ITAR regulations, the process is more complicated and time consuming than it used to be. While our response is quick, it is never hasty – we know that ultimately accuracy and compliance is what counts.
Give us a call – 978-649-1289.