Customer Experience.
No other supplier has been fully vendor-approved for more military and commercial programs and critical applications by as many of the major OEM systems and component houses, including:
BAE Systems
Cobham Defense Electronic Systems (various Divisions)
Crane Aerospace & Electronics (STC Microwave Systems Divisions)
Lockheed Martin
Loral
MA/COM
Herley Industries, Inc. (various Divisions)
Raytheon
Teledyne
And many others
Product Reliability. OEM-Approved MIL Supplier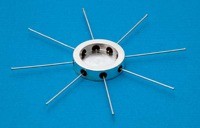 We readily meet and exceed MIL performance and QC specifications such as:
MIL-H-28719
MIL-I-45208A
MIL-STD-883
A multitude of other electrical, thermal, lead fatigue and hermetic sealing specifications.
Industry Applications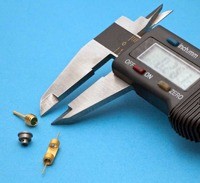 Wherever critical RF and DC use demands total isolation and protection – from missile guidance systems to truck safety mechanisms to GPS satellites – Metal Processing is often the only feedthru that will deliver required 50 ohm or DC performance.
Our Extensive List of Applications Span the Following Industries
Aerospace
Military
Automotive
Robotics
Computer
Industrial Communications
And more
Connector Manufacturers regularly turn to Metal Processing because of our proven capability to seal stainless and Kovar connector bodies in microwave frequency applications. Our time-tested manufacturing techniques include proprietary fixtures and procedures, unwavering concentricity, and greater glass control to provide consistently high integrity seals.